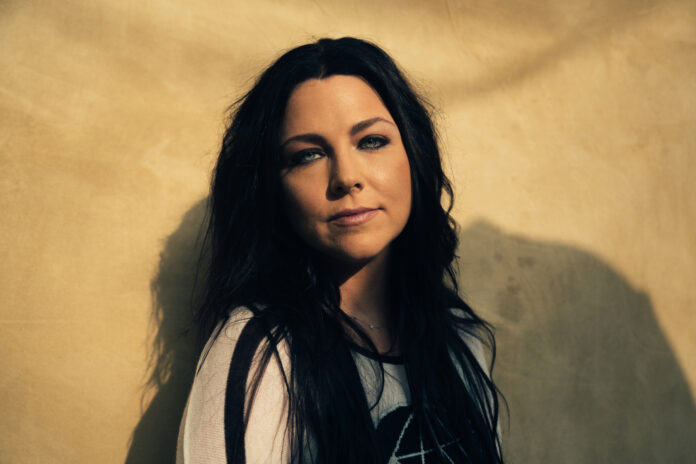 Born in California on December 13, 1981, Amy Lynn Lee moved around a lot as a child, from Florida to Illinois.
Her family finally settled in Little Rock, Arkansas, and the young Amy took enthusiastically to music.
In junior high, she joined the choir and attended all-state competitions; in high school, she was the president of her choir council and was involved in the all-region choir, mixed chorus, select ensemble, spring musical, and art club.
It was while she was at band camp in 1995 that Amy first met her future bandmate, Ben Moody. Amy was playing Meatloaf's "I Would Do Anything For Love" on a piano, and Moody was instantly impressed.
Throughout high school, the pair composed songs together and formed Evanescence.
Evanescence starts small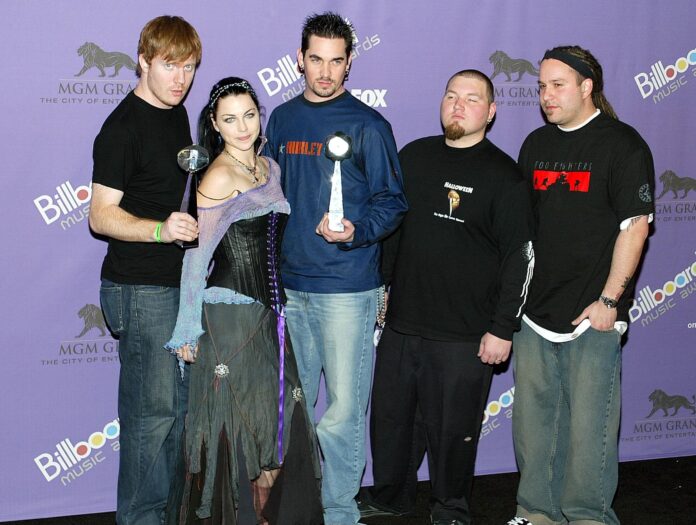 At first, Evanescence had trouble finding an audience. For one thing, the music scene in Little Rock was caught between two extremes: "It's typically death metal or really soft, older-people music there," Amy later explained.
"I don't even know of any local bands that have female singers." But the point was rather academic since Evanescence — still comprised of Amy Lee and Ben Moody — didn't yet have enough cash to pay for the extra band members they would need for a live show.
Still, they became a local hit with a goth anthem called "Understanding (Wash It All Away)," and they released an independent album, Origin, soon after.
Evanescence finds its origin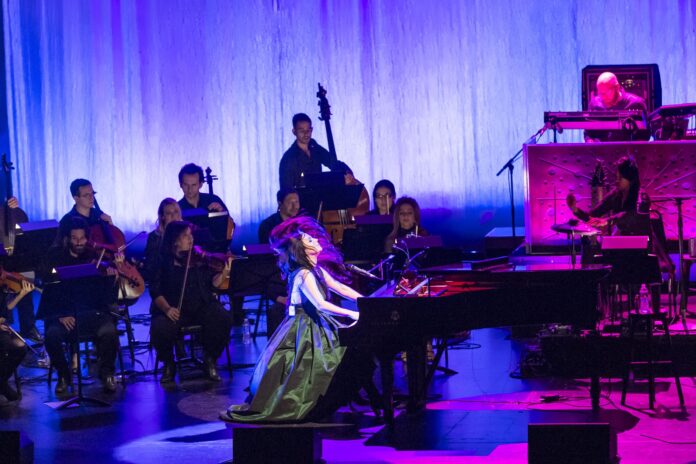 As Evanescence was mastering Origin in Memphis, the group was overheard by producer Pete Matthews.
Impressed, Matthews gave Evanescence a referral to Wind-up Records, who soon signed Amy and Moody. Then things really started rolling.
Evanescence added guitarist John LeCompt and drummer Rocky Gray to its lineup, and released its major-label debut, Fallen, which was produced by Ugly Kid Joe guitarist Dave Fortman and featured the single "Bring Me To Life."
Amy Lee and Evanescence in Daredevil
When "Bring Me To Life" was featured on the soundtrack to 2003's superhero actioner Daredevil, Evanescence exploded onto the mainstream music scene. Fallen went on to go quintuple platinum while becoming a fixture on Billboard's Top 10.
However, just when Evanescence was on its first world tour and poised to nab nominations for MTV and Grammy Awards, co-founder Ben Moody suddenly left the group. Amy was livid: "You don't do that to your band.
You wouldn't do that to your friends or family. You don't do that to anyone," she told British magazine Rock Sound.
But Amy wasn't about to give up, hiring Cold's Terry Balsamo to temporarily replace the AWOL Moody. Her efforts to hold the group together seemed justified when Evanescence picked up five 2003 Grammy nominations and then went on to win in two categories: Best New Artist and Best Hard Rock Performance (for "Bring Me To Life").
Amy Lee is far from broken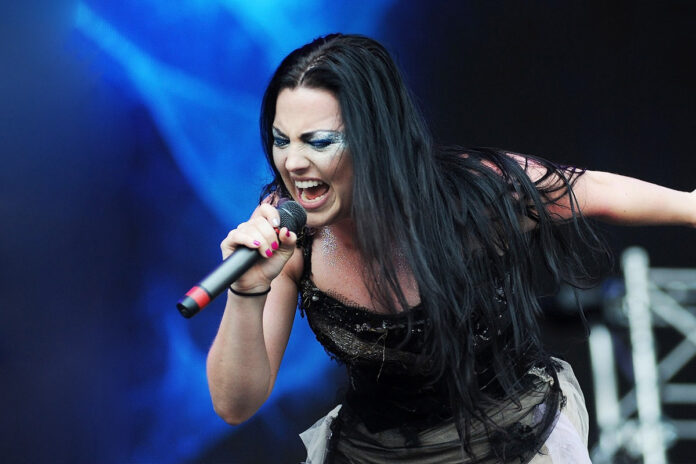 Early in 2004, Amy recorded a new version of the 2002 Seether song "Broken" with her boyfriend, Seether frontman Shaun Morgan.
The duet was part of the soundtrack for The Punisher, which, like Daredevil, was based on a Marvel Comics character.
Although the close collaboration put some strain on their relationship, Amy and Shaun were able to weather it; they are now able to spend more time together since Evanescence and Seether are touring Europe to promote the re-release.