On the surface, the discovery and rise to fame of Mariah Carey have all the plot elements of a showbiz fairy tale: a young and ambitious girl moves to the big city determined to make her mark. She slaves away at meaningless jobs to get by, singing whenever and wherever she can.
One fateful evening, she attends a soiree, at which she passes her demo tape into the hands of a dark, handsome man, and then disappears into the night. The dark prince in this particular tale, Sony Music Entertainment President Tommy Mottola, plays the tape and has an epiphany: he can make this mystery songstress into a star.
He seeks her out, and, overwhelmed by the extraordinarily Cinderella-like vibe of it all, they fall in love. At any rate, that's how Mariah Carey and Tommy Mottola recounted their personal and professional courtship to the press.
In a darker version of the story, some music industry observers suggested that Carey was more like Rapunzel than Cinderella sequestered in their gaudily enormous Hudson River Valley mansion and creatively stifled by Mottola's Svengali-like domination, the diva was compelled to spin sugary ballads into gold.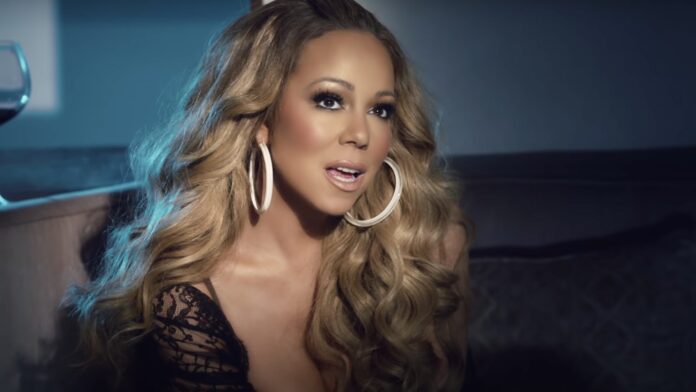 Carey was born to a half-Venezuelan, half-black father and an Irish mother. As you might imagine, the family faced a fair amount of prejudice due to its mixed heritage. Mother Patricia, an opera singer, and vocal coach was disowned by her family when she married Alfred Roy Carey, an aeronautical engineer.
Over the years, the couple had various atrocities visited upon them by bigots, including having their cars blown up and their dogs poisoned. The marriage crumbled under the strain of such malicious events, and the couple divorced when Mariah was 3 years old.
Mariah's older sister moved in with their father, and her older brother was soon off to college, leaving just Mariah at home with a mother who struggled to make ends meet. Patricia Carey's vocation qualified her to truly "discover" her daughter's talent. "From the time Mariah was a tiny girl," she recalled, "she sang on the true pitch. She was able to hear a sound and duplicate it exactly."
The proud mother nurtured her daughter's talent by coaching her at home, all the while trying not to force the issue too much. Mariah sang for friends, and performed in talent shows and at folk-music festivals; by the time she entered junior high, she had begun to write her own songs. In high school, she started commuting to Manhattan in order to study music with professionals, and upon her graduation, in 1987, she moved to the city.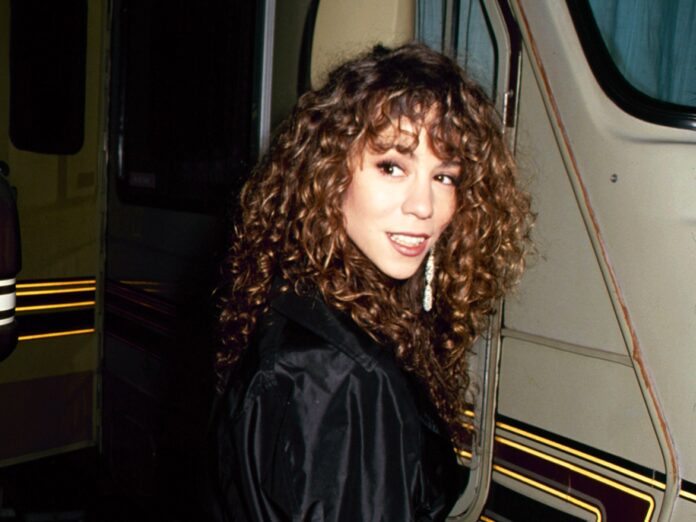 She paid the rent on her barren apartment by working as a waitress (she claims to have been fired from 20 restaurants because of her "attitude"), coat checker, beauty salon janitor, and part-time backup singer. It was this last gig, backing rhythm-and-blues singer Brenda K. Starr, that brought Carey close enough to Mottola to slip him her tape. After only ten months of slumming in the big city, Mariah Carey was about to become a star.
Carey's 1990 eponymous debut album created quite a stir, largely because of the incredible virtuosity of her voice, which many say is rivaled only by that of Whitney Houston. Critics babbled on and on about her remarkable octave-dancing (Carey has a vocal range of between five and seven octaves, based on varying reports), but generally agreed that there wasn't much substance to what she was saying.
These days, Carey co-writes most of her songs, but her debut album was penned by professional hit-makers and it dripped with a cloying sweetness. However, nothing the critics said mattered much after the album sold over six million copies and made Mariah Carey an overnight sensation: two singles from the album shot to No. 1, and the music community awarded the newcomer with a gaggle of Grammys for her impressive debut. Meanwhile, back at the studio, love had blossomed between Carey and Mottola.
Home-wrecking advanced apace of recording, as Carey sent a boyfriend packing and Mottola did the same with his wife. Carey's Emotions album (1991) and her MTV Unplugged EP (1992) racked up sales in the millions, but her most impressive production was her marriage to Mottola. Inspired by videotapes of Charles and Diana at their royal wedding, Carey and Mottola a kind of self-styled music royalty themselves put half a million dollars into their June 1993 nuptials.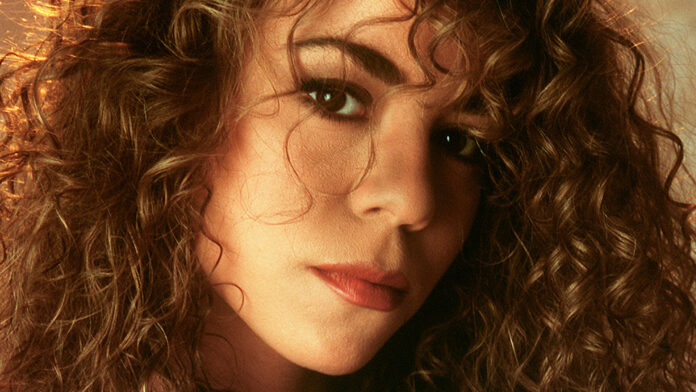 Fifty flower girls, an eight-piece orchestra, and a boys' choir convened with 300 VIPs (including Bruce Springsteen, Barbra Streisand, Robert De Niro, and Ozzy Osbourne) to heap their blessings on the marriage. Carey remembered: "When I look back and think about it, it's so unbelievable! I mean, it really is like Cinderella."
Carey's post-wedding albums (1993's Music Box, 1994's Merry Christmas, and 1995's Daydream) offered more chart-dominating, syrupy pop. The generally well-regarded Daydream earned her six Grammy nominations and helped push her career sales to the 80-million mark.
Though Carey's 1997 release, Butterfly, didn't exactly break any new creative ground, it offered fans another healthy helping of the radio-friendly pop they have come to expect from the octave-stretching songstress.
The album found Mariah taking greater pains to break out of the adult contemporary mold by incorporating more urban sounds, including a guest appearance from A Tribe Called Quest's Q-Tip. The sultry single, "Honey," for instance, was co-produced and co-written by Sean "Puffy" Combs, and became Carey's 12th No. 1 hit.
The video for that song found Mariah showing her thespian side, playing some sort of scantily clad spy figure on the run from thugs. She seemed to have it all a soaring career, a powerful husband, and a huge mansion outside of Manhattan.
But, alas, all fairy tales must someday come to an end, and after nearly five years of marriage, Mottola and Carey split for good. In March 1998, Carey flew to the Dominican Republic to obtain a quickie divorce from the record mogul (the house they shared reportedly sold for $20.5 million).
Immediately after obtaining the divorce, the singer flew to Tampa to take in an exhibition game featuring New York Yankee shortstop Derek Jeter, with whom, at the time, she had been romantically linked. That romance fizzled in June, with Carey laying blame on the press. "Media pressure was too much for them as a couple," a Carey mouthpiece told USA Today, adding that the duo is now just good friends.
However, the singer was still riding high on the wings of Butterfly, an album that in retrospect seems to be her call for freedom, the title song ending with "Spread your wings and fly/ Butterfly." And she was keeping plenty busy.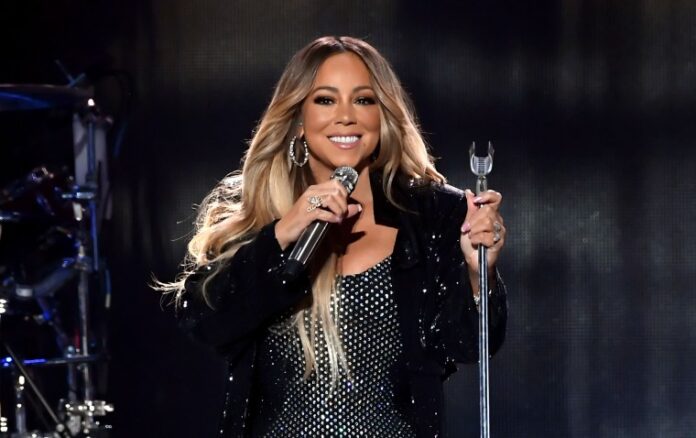 She took her huge tour production complete with an army of dancers to Japan and Australia; won the American Music Awards Best Soul/R&B; Female Artist (beating Mary J. Blige and Toni Braxton); recorded a concert for MTV; and helped host that station's Spring Break. On the downside, the singer did elect to shutter her label, Crave (a Sony imprint), which she'd been overseeing since its inception in February 1997.
Further pushing her creative limits, Carey's performance in the "Honey" video may have been a screen test of sorts it came to light that Mariah is indeed looking to get involved in acting. To that end, she switched agencies, from CAA to William Morris, the latter known for its movie-deal prowess.
April 1998 saw Carey sharing the stage with an impressive group of women Celine Dion, Gloria Estefan, Aretha Franklin, and Shania Twain on VH1's Divas Live, a concert special that subsequently became an album in September, further cementing her stature among the diva elite.
In August, news of a significant duet in divaland came to light: Whitney Houston and Mariah Carey were in the studio together. The strong-lunged, octave-jumping singers recorded "When You Believe," the theme song from the animated DreamWorks pic The Prince of Egypt, which tells the story of Moses.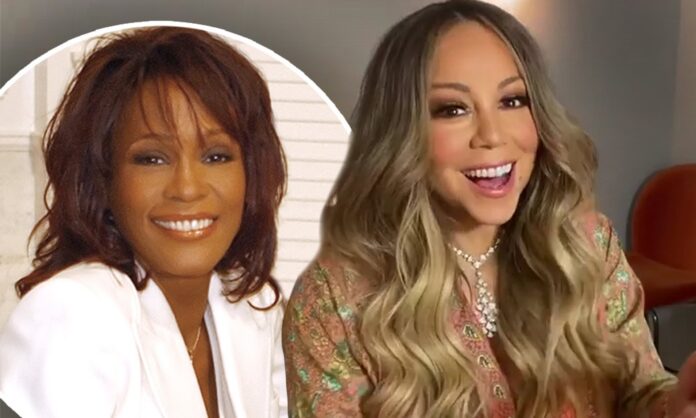 Kenneth "Babyface" Edmonds was on hand to referee, er, produce the single. Dispelling rumors of competitiveness, Houston and Carey appeared together at the MTV Video Music Awards in September wearing the same dress no less. After some canned banter ("Nice dress," Carey offered. "Yeah, you look pretty good, too," Houston answered) the women presented Will Smith with the Best Male Video Award.
As far as billing goes, rumor has it that the first pressing will list one singer first, followed by another pressing with the names reversed. It can be a delicate balance… Carey wrapped a busy 1998 with #1's, a singles anthology which gathers all of her chart-topping U.S. hits ("Vision of Love," "Emotions," "Dreamlover," "Honey," and more), along with an unreleased live version of "Hero" and the single version of "Fantasy" (featuring Ol' Dirty Bastard and remixed by Sean "Puffy" Combs).
Also on the album is a duet with Brian McKnight, a "pop version" (read: sans rapping) of Carey's recent collaboration with Jermaine Dupri; a song made famous by Brenda K. Starr, who gave young Mariah her first break as a backup singer. #1's is not, however, a greatest hits package.